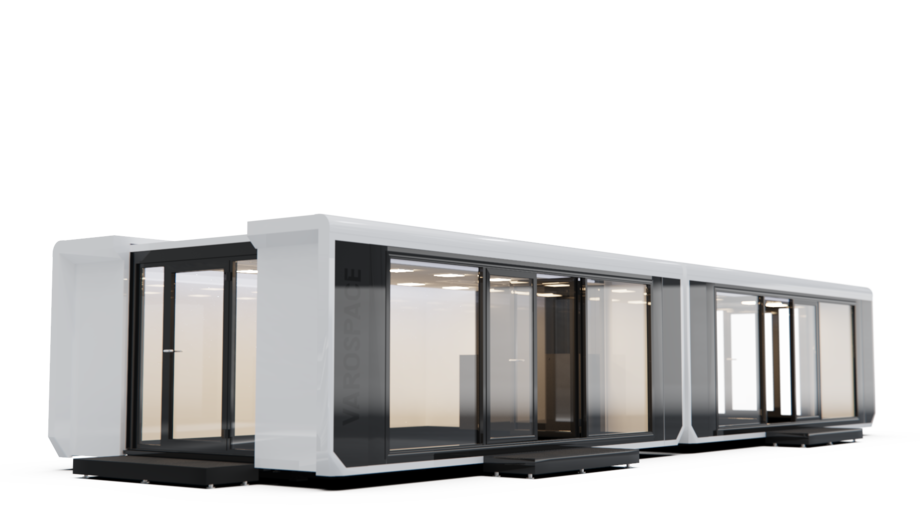 SPACE 1
An almost 15-meter glass facade – slide-open if needed
Elegant cubic design for use as a classy hospitality, with an extra showroom or training platform.
Operational at approx.
90 Min.
Effective area approx.
70 m2
SPACE 1 description
The SPACE-1.RT spatial concept is simply transported by truck. Over 15-meters long when fully set up with its the two hydraulically - lowerable room modules that extend from both sides, the SPACE-1.RT not only offers an interesting spatial concept but also a glazed – or alternately openable – lateral face. Each space module can be positioned independently of the other.
Based on inteded use e.g.:
Promotion & Action
Product presentation
Consulting/Survey
Training/Speech
Exhibition booth
Direct sales
Hospitality/Lounge
Public sites
Equipment features
Glazed front or side entrance
Meeting or team room
Air-conditioning
Heating
Kitchen or refrigerator
40-60" monitor/s, audio system
SPACE 1 Dimensions
Renting
Cost security right from the start
Buying
An own show truck – outstanding advertising
Full-service leasing
Roadshow without high capital lock-up and personnel commitment