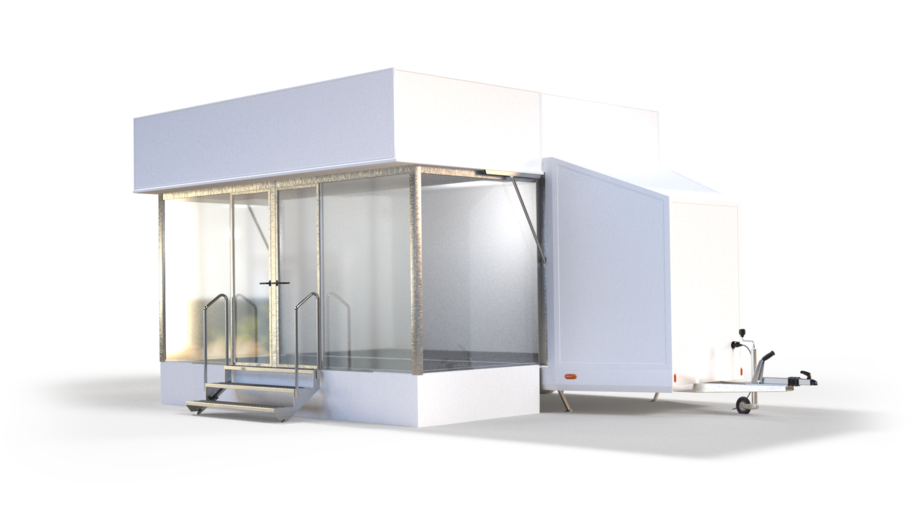 CUBE.expo
Has a very classy look and levels itself per remote control.
A brightly lit information and exhibition stand on wheels with generously dimensioned effective space, glazing and a separate room.
Operational at approx.
40 Min.
Effective area approx.
22 m2
CUBE.expo description
The CUBE.expo GE is based on the same construction type as the OE model but additionally features a partially – or fully – glazed event space of about 22 m2. On top of this, the CUBE.expo also has the following other characteristics and advantages:
It can be set up by just one person in a very short space of time and looks very inviting and welcoming. Despite its large construction type and glazing, it weighs a maximum of just 2.6 tons thus leaving about 940 kg of payload for built-in components and promotional materials. The CUBE's innovative body makes this possible. Moreover, there are no wheel houses in the marketing event area that one has to work around.
The CUBE.expo's distinctive look, by the way, is a registered design that has several different versions. Benefit from this unique selling point.
Based on inteded use e.g.:
Promotion & Action
Product presentation
Training/Speech
Exhibition booth
Direct sales
Hospitality/Lounge
Semi stage
Public sites
Equipment features
Option: onboard generator ~kW: 2.6
Glazed front or side entrance
Meeting or team room
Kitchen or refrigerator
40-60" monitor/s, audio system
CUBE.expo Dimensions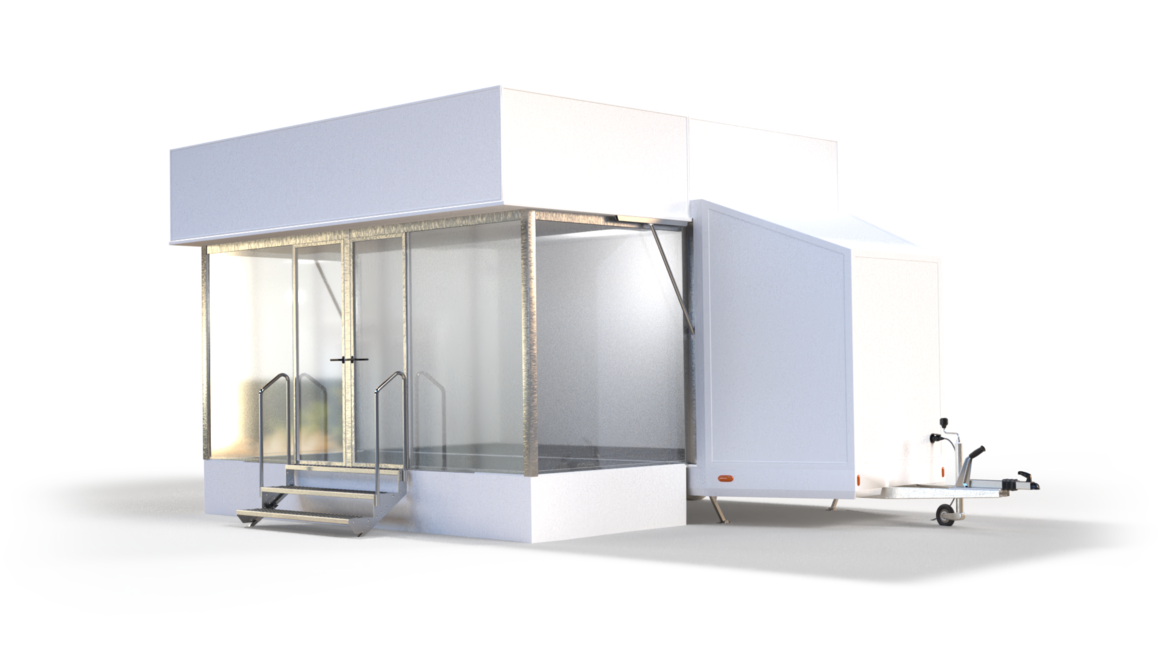 Renting
Cost security right from the start
Buying
An own show truck – outstanding advertising
Full-service leasing
Roadshow without high capital lock-up and personnel commitment