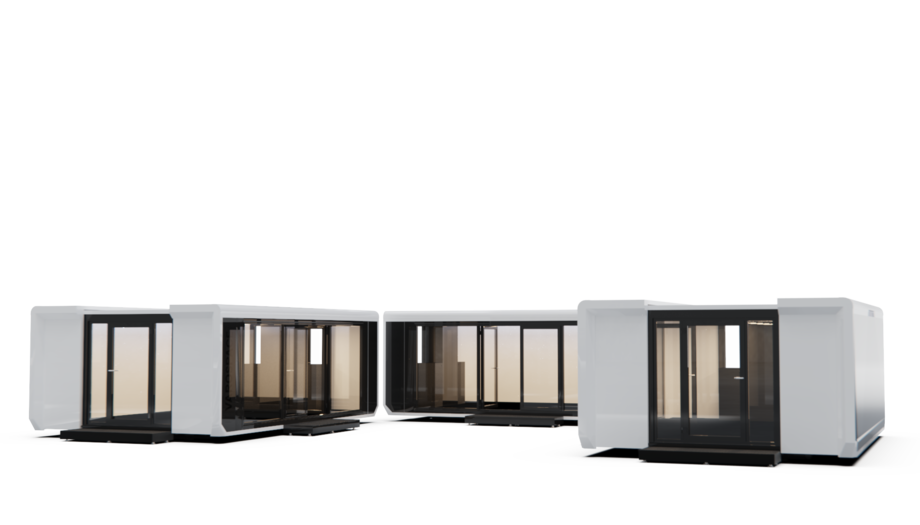 SPACE 1
The multi-flexible pop-up mall – or exhibition-on-wheels: For just one day or longer
Several air-conditioned, hi-tech containers, which can be extended laterally, can be set up together as a little trade fair town" or "experience mall".
Operational at approx.
300 Min.
Effective area approx.
210 m2
SPACE 1 description
SPACE-1.MX is the ultimate spatial and exhibition stand solution where several brands or product groups join up for a roadshow or limited-time joint presentation. While each SPACE-1.MX module comes with a climate-control system, they can be branded and fitted-out very individually. Spatial elements can be additionally connected with uniform boardwalks for extended campaigns in one spot.
Based on inteded use e.g.:
Promotion & Action
Product presentation
Consulting/Survey
Training/Speech
Exhibition booth
Direct sales
Hospitality/Lounge
Public sites
Equipment features
Rooftop terrace
Option: onboard generator ~kW: 18
Glazed front or side entrance
Meeting or team room
Air-conditioning
Heating
Kitchen or refrigerator
40-60" monitor/s, audio system
SPACE 1 Dimensions
Renting
Cost security right from the start
Buying
An own show truck – outstanding advertising
Full-service leasing
Roadshow without high capital lock-up and personnel commitment