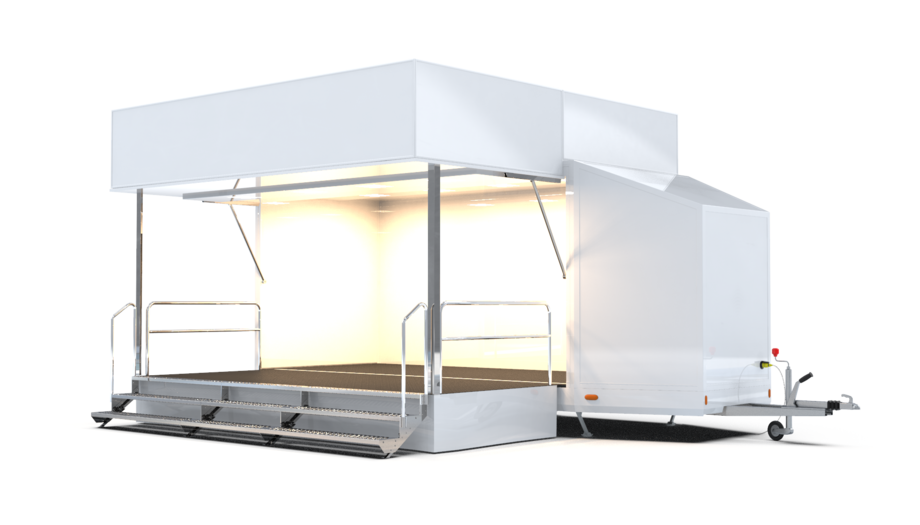 CUBE.expo
Extravagant cube design for sophisticated, demanding customers.
A distinctive promotional booth with generous floor- and advertising space; lockable front room and very bright illumination conditions.
Operational at approx.
25 Min.
Effective area approx.
22 m2
CUBE.expo description
"The CUBE.expo is the new byword when it comes to outstanding quality and particularly distinctive promotional and exhibition stands. With a size of approximately 25 m2, it offers a generously-dimensioned and, at the same time, also very inviting marketing space without wheel houses that get in the way. A lockable storage space is available at the vehicle front. This space can also be repurposed as, for example, a mini-kitchen or a changing room.
The CUBE expo OE can be set up in the shortest space of time by just one person. It can be transported by vehicles with trailer loads of 2.1 tons or more.
Based on inteded use e.g.:
Promotion & Action
Product presentation
Exhibition booth
Direct sales
Semi stage
Public sites
Equipment features
Option: onboard generator ~kW: 2.6
Meeting or team room
Kitchen or refrigerator
40-60" monitor/s, audio system
CUBE.expo Dimensions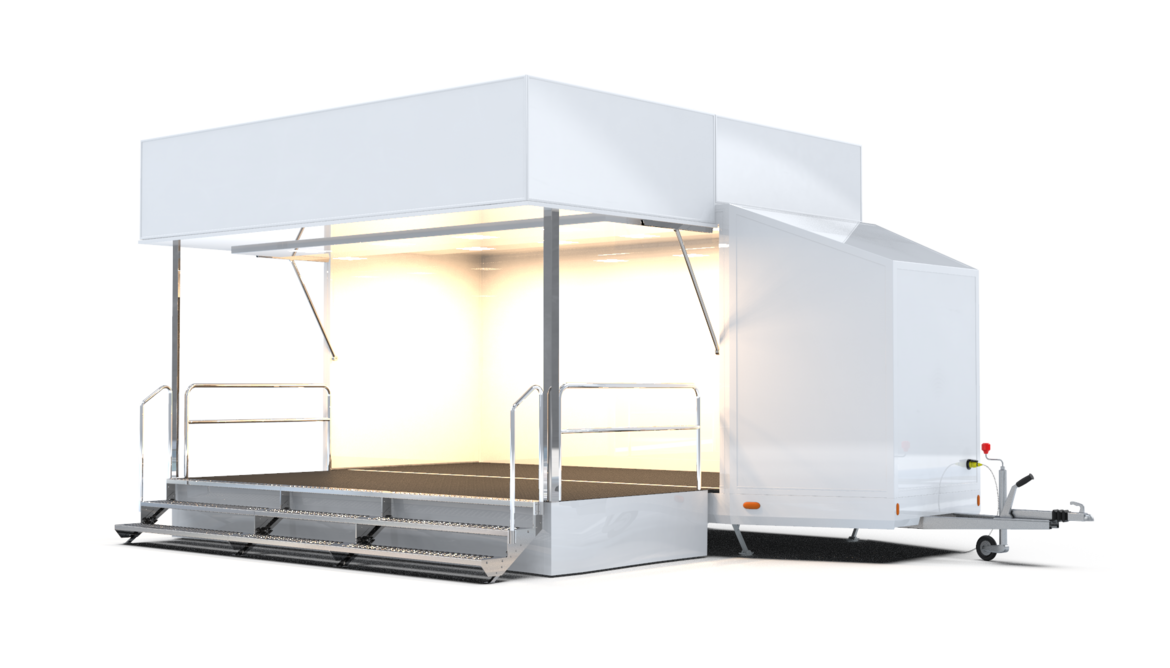 Renting
Cost security right from the start
Buying
An own show truck – outstanding advertising
Full-service leasing
Roadshow without high capital lock-up and personnel commitment