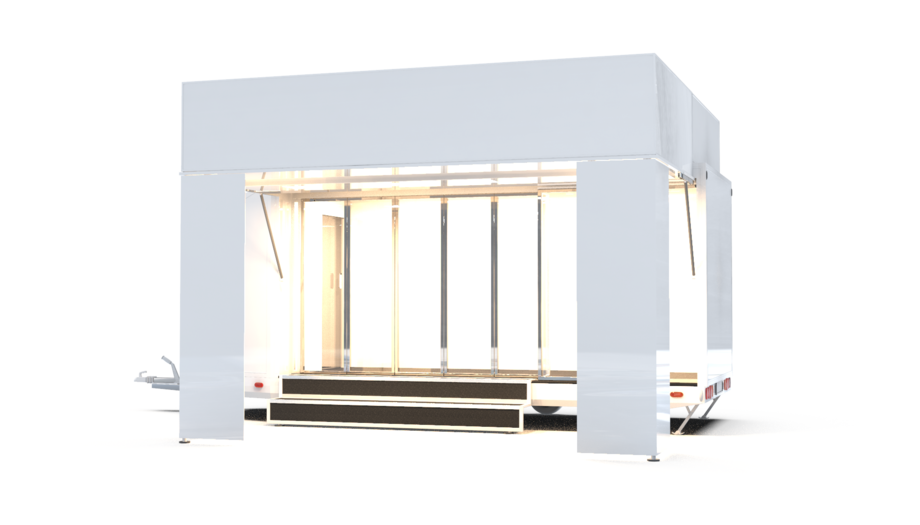 CUBE
Studio or meeting zone that can be cleverly partitioned. Plus extra room.
Its construction type is the same as the CUBE.OE but the interior comes with glass partitioning panels.
Operational at approx.
25 Min.
Effective area approx.
23 m2
CUBE description
The GE model has the same properties as the CUBE OE but additionally comes with glazed partitioning panels in the main section. These can be put to good use during outdoor deployment in cool temperatures. Infrared heating panels are installed in the CUBE's ceiling.
Based on inteded use e.g.:
Promotion & Action
Product presentation
Training/Speech
Exhibition booth
Direct sales
Hospitality/Lounge
Public sites
Equipment features
Option: onboard generator ~kW: 2.6
Glazed front or side entrance
Meeting or team room
Heating
Kitchen or refrigerator
40-60" monitor/s, audio system
CUBE Dimensions
Renting
Cost security right from the start
Buying
An own show truck – outstanding advertising
Full-service leasing
Roadshow without high capital lock-up and personnel commitment