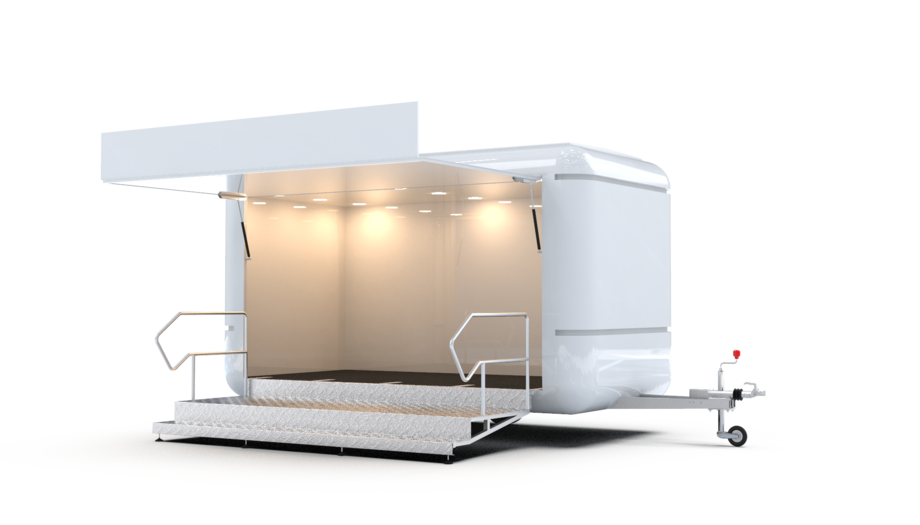 CUBE.eco
For smart spenders with an eye for design
Information and promotional stand with ground floor extension to one side plus inviting entrance.
Operational at approx.
15 Min.
Effective area approx.
14 m2
CUBE.eco description
The curves on CUBE.eco's 4.5-meter-long box body give it an unmistakable yet timeless design that goes down well with consumers. An extendible side adds extra floor space and places the CUBE.eco among the mid-sized trailer-based promotional stands.
Based on inteded use e.g.:
Promotion & Action
Product presentation
Exhibition booth
Direct sales
Public sites
Equipment features
Option: onboard generator ~kW: 2.6
Meeting or team room
40-60" monitor/s, audio system
CUBE.eco Dimensions
Renting
Cost security right from the start
Buying
An own show truck – outstanding advertising
Full-service leasing
Roadshow without high capital lock-up and personnel commitment