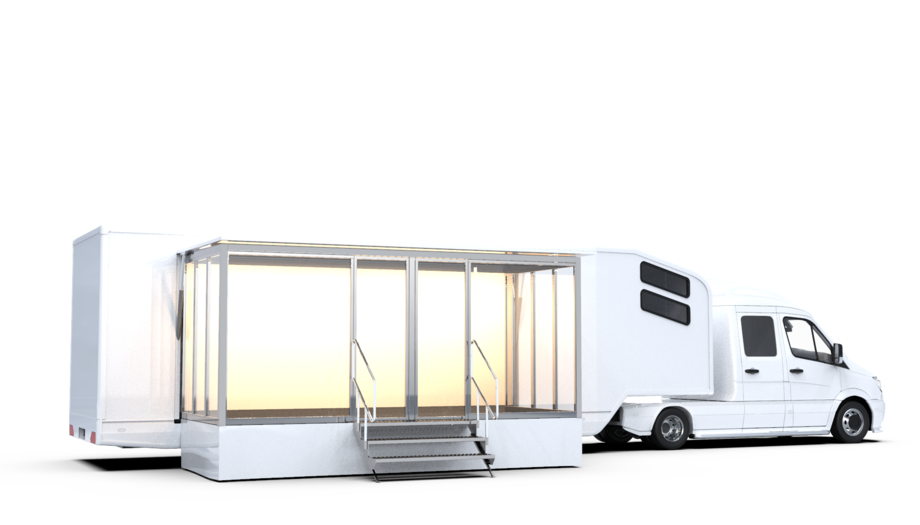 PROMOSTAR
Permits a look inside from almost all sides and offers the perfect indoor climate for all occasions
Trailer with glazed room extension, storage space, high-performance air-conditioning and heater.
Operational at approx.
30 Min.
Effective area approx.
32 m2
PROMOSTAR description
The GE trailer type is the right choice especially during the cold season. With its glazing and the right equipment, however, it also lends itself to B2B campaigns in summer. Training/workshop activities, product presentations and promotional campaigns can be conducted in a pleasant, air-conditioned environment. Thanks to triple glazing and very bright illumination of the event floor, the GE is also very appealing to end-consumers.
Based on inteded use e.g.:
Promotion & Action
Product presentation
Consulting/Survey
Training/Speech
Exhibition booth
Direct sales
Hospitality/Lounge
Public sites
Equipment features
Option: onboard generator ~kW: 9.1
Glazed front or side entrance
Air-conditioning
Heating
Kitchen or refrigerator
Trailer tent at ground level
40-60" monitor/s, audio system
PROMOSTAR Dimensions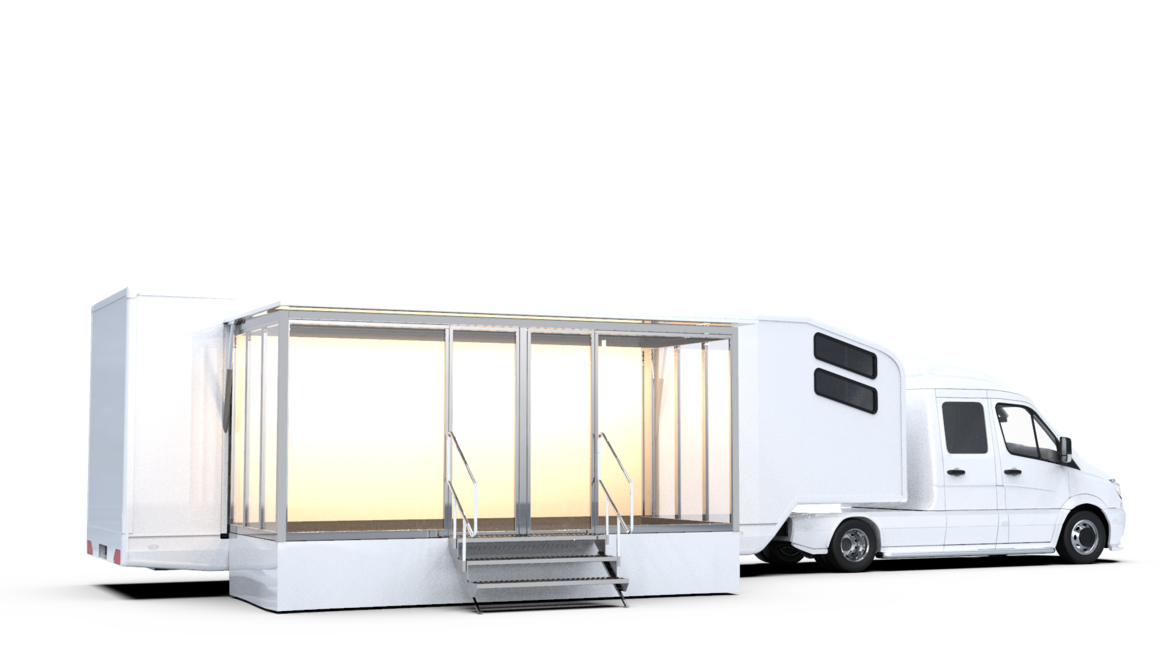 Renting
Cost security right from the start
Buying
An own show truck – outstanding advertising
Full-service leasing
Roadshow without high capital lock-up and personnel commitment
The PROMOSTAR Family

A suitable vehicle type for any occasion
Get to know the attractive PROMOSTAR vehicle Family, which is tailored to the differing needs of diverse roadshows. Discover the possibilities that various PROMOSTAR semi-trailer versions make available as you plan your campaign.
All PROMOSTAR semi-trailer versions are built in such a way that they can be put into operation by just one person in a short amount of time without much effort.