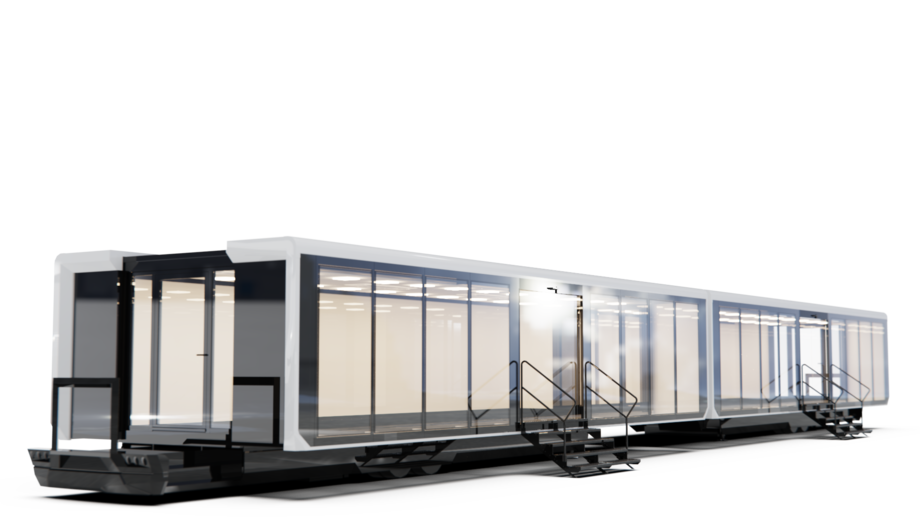 SPACE 3
Gigantic backdrop with two show rooms on wheels
A classy glass front almost 30-meters long or a distinctive branding zone with diverse entrances
Operational at approx.
35 Min.
Effective area approx.
130 m2
SPACE 3 description
Flush-mounted thermo glazing and integrated automatic doors give this inviting SPACE-3.RT, which serves as a 2-zone showroom, its high-grade, unique look. It doesn't matter whether the SPACE-3 units are placed in a row or across from each other. In any case, they offer many possibilities for climate-controlled and diverse deployment. Despite the generously-dimensioned spaces, the SPACE-3.RT units can be set up and ready for action in no time at all.
Based on inteded use e.g.:
Product presentation
Consulting/Survey
Training/Speech
Exhibition booth
Direct sales
Hospitality/Lounge
Equipment features
Rooftop terrace
Glazed front or side entrance
Meeting or team room
Air-conditioning
Heating
Kitchen or refrigerator
40-60" monitor/s, audio system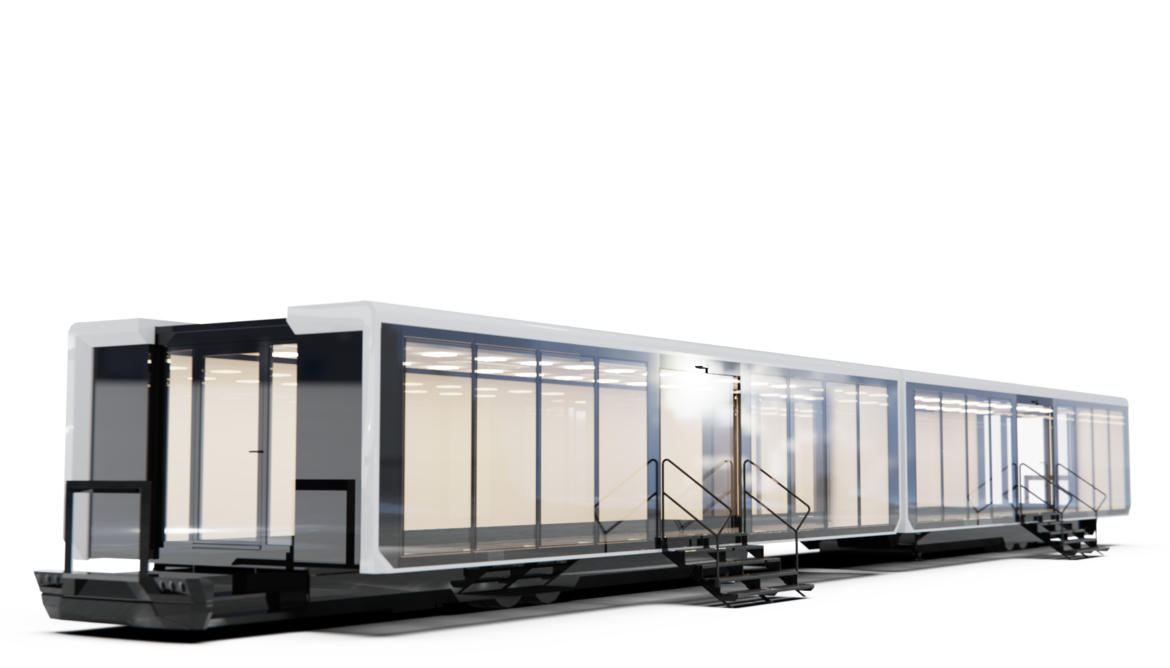 Das VAROSPACE-Modellprogramm

Mobile Showrooms die sich sehen lassen können
Mit Nutzflächen ab 35 bis hin zu mehreren 100 Quadratmetern bietet das VAROSPACE-Modellspektrum eigenständige, mobile Standbauten in kubisch-modernem Design.
Lassen sie sich von den vielfältigen Einsatzmöglichkeiten eines VAROSPACE inspirieren. Wir beraten und betreuen Sie gern in Sachen Ausgestaltung und der Einsätze.